***The Most Recent Biography of Charlton Heston***
[Actually, in 2014 a short bio of Chuck was released by Charles River Editors in Digital and Paper formats. It
is a good brief summary of Charlton Heston's extraordinary life; See link below.]
"FROM MY COLD, DEAD HANDS: Charlton Heston and American Politics" by Emilie Raymond.
This intriguing, entertaining, and interesting "political" biography (with ample acting career details) was published in 2006 by the University Press of Kentucky and is still available.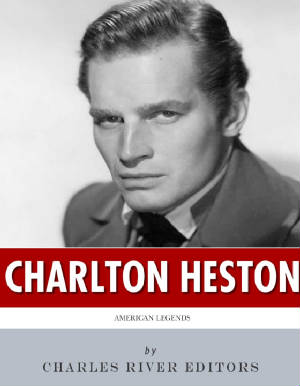 Amazon Link for "American Legends: The Life of Charlton Heston"
Amazon Link for "Cold Dead Hands"